About Huntsville Property Managers
The owners of Huntsville Property Managers,LLC have over 50 years of combined real estate and property management experience. The unique expertise that each brings will ensure the management of your property is handled professionally in every detail.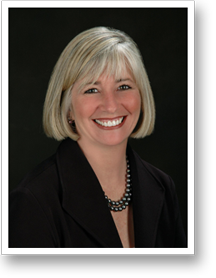 Sharon Butler
Co-Owner
Sharon Butler has made Huntsville her home since 2011. She worked for over 25 years in the Silicon Valley real estate community – a desirable, sought-after area for both employment and housing nationwide. Sharon understands all aspects of real estate – financial and legal – and is thought of by her peers as an industry visionary. Sharon is often sought after by the real estate industry at large for her vision and interpretation of the industry as it has evolved over the last 15 years.
Most recently, Sharon has been responsible for growing a business from a small brokerage firm into a mortgage bank. During the most turbulent market environment in history, she grew this Silicon Valley start-up from 10 employees to 70 within two short years using her vision for the ever evolving lending industry and by implementing her ideas to effectively serve local communities. Her management style has been one of the most successful examples of how management can enable employees to move through change for an effective outcome that best serves industry clientele.
As one of four Area Sales Managers at Western Bancorp, she managed a team of 30 loan originators, and her team comprised over 50% of the company's President's Club. As a strategic company influencer, Sharon's span of knowledge outside of the mortgage industry includes acting as an Asset Manager for the failed Savings and Loan industry, as well as for a successful Syndication Company, and creating a property management division for the Western United States.
Sharon is an Alabama native.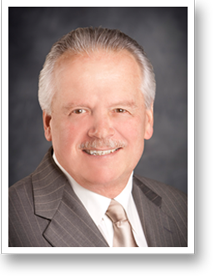 Robert Butler
Co-Owner
While in college, Bob Butler completed advanced courses in architecture and business finance. After college, he worked for 7 years as an accountant for a security company and worked his way up to the position of comptroller; he held this executive role for three years. Using his experience in residential and commercial construction, Bob spent the next 30 years in the construction industry and has carried a general contractor's license for 20 of those years.
Critical to the success of a property management firm, Bob was a co-owner of a property management company where he demonstrated his successes by overseeing the management of several maintenance crews. During the Savings and Loans crisis, his management company managed portfolios for several Savings and Loans institutions. His experience spans from simple maintenance to full rehabilitation of properties to maximize a return on investment for these various institutions.
Benefits to property owners include the ability to produce concise financial records on a monthly and annual basis, as well as manage repairs, maintenance, and renovation of properties. Bob handles this with an eye on the most efficient and cost effective approach to maximize the return on investment.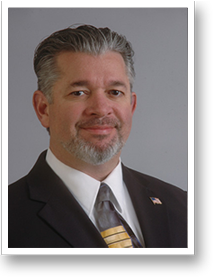 Darin Bashaw
Property Operations Manager
Darin Bashaw started with Huntsville Property Managers in 2014. He brings to the organization a careers worth of expertise in General Contracting, Construction Management, and Public Administration.
Darin holds a Bachelor of Science in Environmental Science, energy concentration from San Jose State University and a Masters of Public Administration from the University of North Dakota. He holds an Alabama Real Estate Broker License as well as being nationally accredited as an EcoBroker. This combination of education and experience lends itself to the development of our vision towards greater involvement in HUD and community development activities, while also being valuable towards the everyday maintenance and rehabilitation projects integral to our property management services.
With Darin's considerable experience, emphasis on sustainable and energy efficient development, and passion for environmental issues, Darin Bashaw will be instrumental in leading our company into the many challenges and exciting opportunities expected in Alabama's dynamic 21st century real estate market.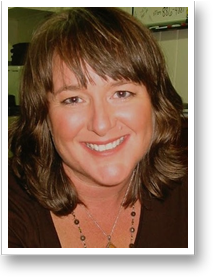 Kym Prouty
Business Manager
Kym Prouty brings over 35 years of real estate and property management skills to Huntsville Property Managers.  Ms. Prouty is an efficient leader and possesses exemplary people management skills, which are vital in property management.  Ms. Prouty firmly believes that the foundation for successful people management is the ability to develop quality relationships with those she manages.  She is great with numbers and systems and ensures that Huntsville Property Managers runs efficiently in all areas, including marketing, sales, and finance.
Ms. Prouty was raised in the real estate industry where she has worked for family businesses, which encompassed real estate sales, property management, construction, and property inspections.  She worked for Bay Area Housing Corporation, a non-profit organization, which develops housing for individuals with intellectual and developmental disabilities. She served as a project manager and bookkeeper.  She also coordinated events and activities for the organization, which was a rewarding experience that allowed her to help men and women in the community.
Ms. Prouty has also utilized her expertise as both an Operations and Lending Manager and Real Estate Project Manager for Neighborhood Housing Services in Silicon Valley where she organized and managed the company through the shutdown of operation to dissolution.  Ms. Prouty completed ten single family projects with over $200,000.00 in direct net revenue. She was instrumental in assessing the Homebuyer Orientation process and implementing new procedures to better serve public and agency clients.
For over 10 years, Ms. Prouty served as a loan officer and assistant branch manager, working along with the Vice-President Branch Manager through mergers and acquisitions of companies.  She had the privilege of counseling veteran sales staff on loan programs and preparing files. This experience enhanced her proficiency in software platforms for loan submission and approval.  She worked personally with her clients to assess their financial goals and advised clients concerning the proper mortgage solutions that fit their long-term goals.
Kym Prouty possesses a vast knowledge of many aspects of real estate and brings her passion for helping others to the team at Huntsville Property Managers.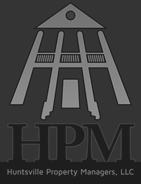 MANAGEMENT SERVICES
Market Analysis Advertising
Property showing
Selection and comprehensive screening
Vendor management and payment
Landscape supervision
Disbursement of security deposits
Emergency on-site availability
General liaison
HUNTSVILLE PROPERTY MANAGERS, LLC
7900 Bailey Cove Road – Suite D-1
Huntsville AL 35802
256-667-2300
info@myhsvpm.com